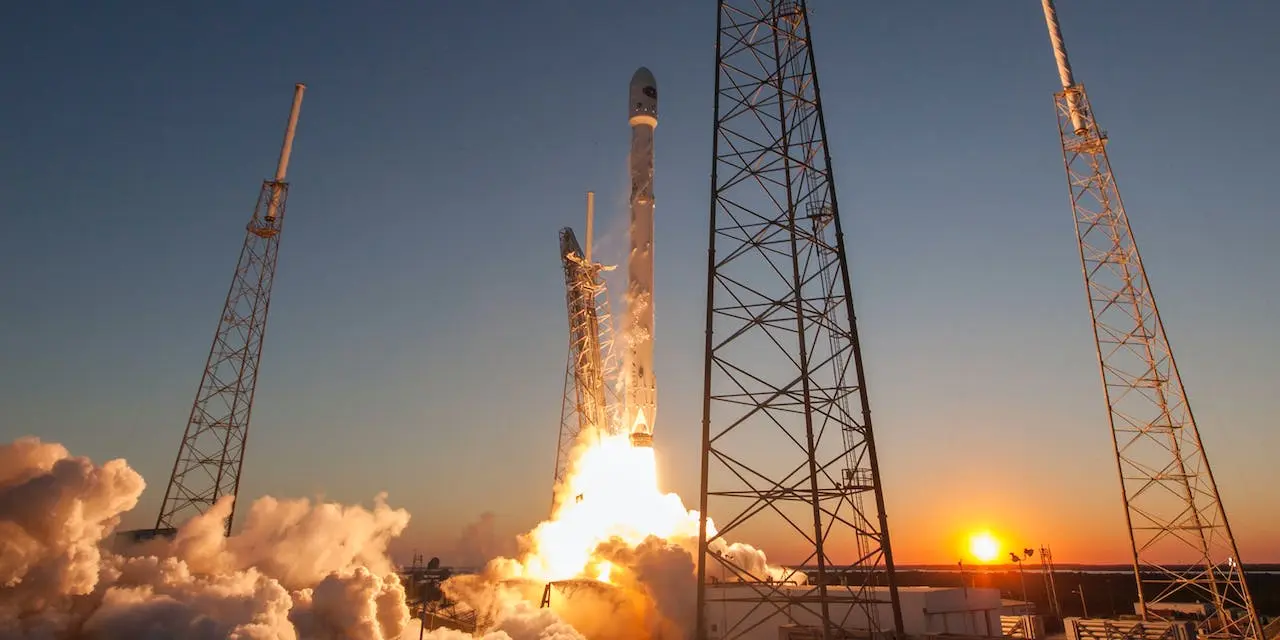 Texas LNG, a four million tonnes per annum ("MTPA") liquefied natural gas ("LNG") export terminal to be constructed in the Port of Brownsville, Texas, and subsidiary of Glenfarne Energy Transition, LLC ("Glenfarne"), a global energy transition leader providing critical solutions to lower the world's carbon footprint, has selected Baker Hughes, an energy technology company to supply gas compression technology equipment, including electric motor drives, for its LNG export terminal. As part of the partnership between Baker Hughes and Texas LNG, Baker Hughes also has a framework agreement to make a strategic Pre-FID investment in the project's late-stage development.
The agreement with Baker Hughes facilitates Texas LNG's "Green by Design" approach, which intends to use abundant sources of locally procured renewable energy to power the facility and drive the plant's electric motors. This green-ready infrastructure allows Texas LNG to eliminate most CO2 emissions to less than half of a typical LNG export project, making it one of the lowest-emitting liquefaction facilities in the world.
"We are pleased to be partnering with a world-class organization like Baker Hughes for this critical equipment,"said Brendan Duval, CEO and Founder of Glenfarne Energy Transition. "Baker Hughes' strategic commitment into Texas LNG further underscores the commitment between the parties on Texas LNG and its strength as a fully permitted, late-stage infrastructure project."
"Natural gas and LNG will continue to play a critical role in the energy transition, and we are pleased to support Texas LNG with our leading technologies and partnership," said Lorenzo Simonelli, chairman & CEO of Baker Hughes. "Our decades of experience in the LNG space and our proven solutions will help to ensure greater LNG supply as we work together to balance the energy trilemma of security, sustainability, and affordability."
Texas LNG will close its project financing in 2024 with construction commencing shortly thereafter. The equipment order is expected to be granted in conjunction with financial close of the project. The first LNG exports from Texas LNG are expected to be shipped in late 2027 or early 2028.
About Texas LNG
Texas LNG is a 4 MTPA LNG export facility to be constructed in the Port of Brownsville, Texas and a subsidiary of global energy transition leader, Glenfarne Energy Transition, LLC. Samsung Engineering Co., Ltd. owns a minority equity interest and is leading the delivery of the facility along with Technip Energies USA. Texas LNG is led by an experienced team committed to creating one of the greenest LNG facilities in the world. Additional information about Texas LNG may be found on its website at www.texaslng.com.
About Glenfarne Energy Transition
Glenfarne Energy Transition, LLC is a subsidiary of Glenfarne Group, LLC, a privately held energy and infrastructure development and management firm based in New York City and Houston, Texas, with offices in Dallas, Texas; Panama City, Panama; Santiago, Chile; Bogota, Colombia; Barcelona, Spain; and Seoul, South Korea. Glenfarne Energy Transition aims to address the "here and now" global energy transition through three core businesses: Global LNG Solutions, Renewables, and Grid Stability. The company's seasoned executives, asset managers, and operators develop, acquire, manage, and operate energy infrastructure assets throughout North and South America. For more information, please visit www.GlenfarneEnergyTransition.com.
Source link: https://www.businesswire.com/