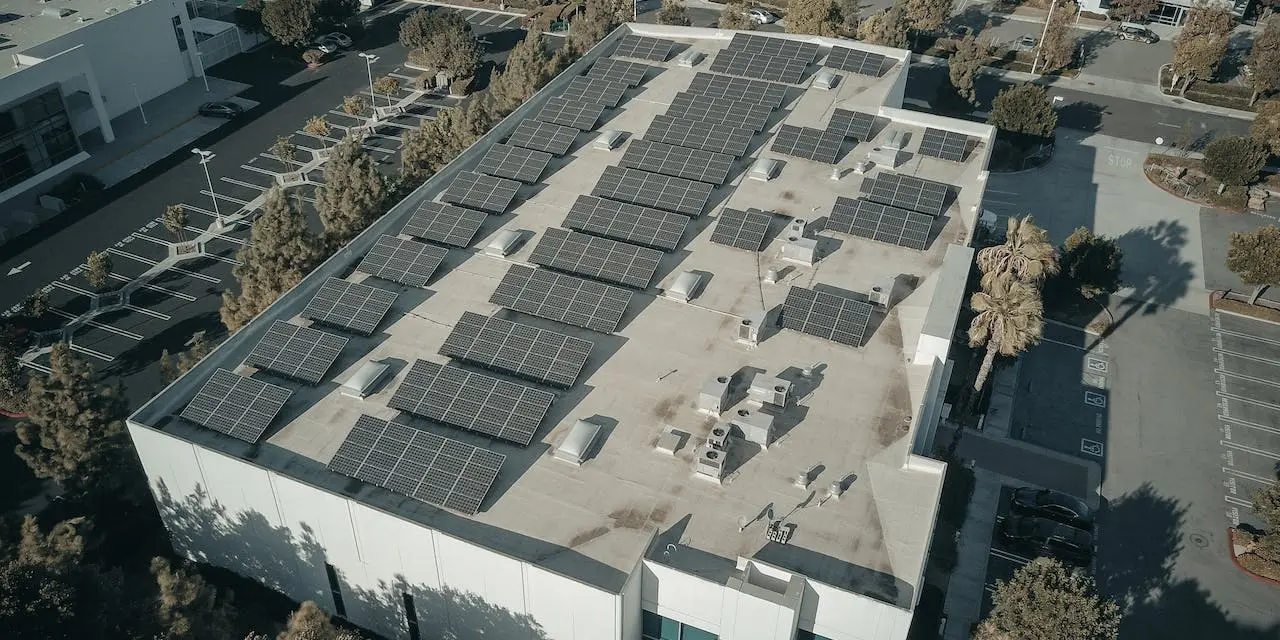 EDF Renewables North America, along with NV Energy, McCarthy Building Companies and the Moapa Band of Paiute Indians celebrated the completion of the Arrow Canyon Solar+Storage Project with a ribbon cutting ceremony. The project, developed by EDF Renewables, began construction in September 2021 with the solar portion completed in December 2022 and storage portion completed in November 2023.
Situated on the Moapa Indian Reservation in Clark County, Nevada, the 275 megawatt (MWdc) solar project is coupled with a 75 MW-5hr battery energy storage system generating enough decarbonized electricity to power 57,600 average Nevada homes. During construction over 450 number of jobs were created, with 10% of them filled with Tribal members. The energy generated is supplied to NV Energy through a 20-year Power Purchase Agreement (PPA).
"The partnership between our Moapa community and EDF Renewables has been a mutually beneficially one," said Kage Thompson, Moapa Tribal Council Member. "The project, built entirely on Moapa River Indian Reservation lands, put over 45 tribal members to work during the construction of the project and will continue to provide good revenue streams for the Tribe into the future."
U.S. Senator Jacky Rosen commented, "In the Senate, I've proudly led the fight to support and bolster Nevada's solar industry and create more good-paying jobs. I'm thrilled that this new solar project will help advance our clean energy goals and increase the resilience of our electric grid."
"Solar projects like Arrow Canyon are supporting Tribal communities and delivering affordable energy to families and businesses across the state," said U.S. Senator Catherine Cortez Masto. "I'll always stand up for Nevada's growing clean energy economy and the good-paying jobs it supports."
Ryan Pfaff, Executive Vice President with EDF Renewables said,"Arrow Canyon represents an important milestone for EDF Renewables as it marks our first solar and storage project in Nevada. We are pleased to have collaborated closely with our partners, including the Moapa Band of Paiutes, NV Energy, and McCarthy Building Companies to successfully bring this project to fruition. The local economic impact of Arrow Canyon is a source of great pride for us, generating jobs and providing the Tribe with a long-term lease income stream throughout the project's operating life."
"Nevada's competitive clean energy economy is bringing jobs and opportunity," said Nevada State Assemblymember Howard Watts. "Arrow Canyon Solar and Storage will bring affordable, resilient, energy to Nevadans- and economic support for the Moapa community."
"We are proud that this project helps bring low-cost, reliable solar energy to our customers – and the addition of energy storage capabilities allows us to extend the benefits of renewable energy well into the evening, when the sun is not shining," said Tony Sanchez, NV Energy Executive Vice President of Business Development and External Relations. "We look forward to continuing to work with our communities and stakeholders to advance a renewable energy vision that supports our customers as well as Nevada's economic and sustainability goals."
"Thanks to this collaboration between our solar team, EDF Renewables and the Moapa Band of Paiutes, this award-winning solar project is not only expanding the sustainable energy infrastructure and storage capacity in Southern Nevada, but it successfully provided jobs and solar construction career training for hundreds of individuals within the area," said Jared Carlson, Senior Vice President of McCarthy Building Companies. "For many years we have been delivering renewable energy projects in Nevada and across the region. Marking the completion of Arrow Canyon, one of Nevada's largest solar and energy storage projects, with our partners and the community it will serve is something we are excited to be doing together."
Arrow Canyon was designed to minimize impacts to wildlife, habitat, and other environmental resources of the Moapa Indian Reservation. The project is comprised of 621,000 high efficiency bifacial solar photovoltaic (PV) modules in conjunction with 564 battery segments. By coupling the solar facility with an energy storage solution, electricity produced during peak solar hours can be dispatched later in the day, thereby creating a balance between electricity generation and demand. Energy storage can further smooth electricity prices, manage evening energy ramps, mitigate curtailment, and provide grid stability.
EDF Renewables' Asset Optimization group will perform operations and maintenance services for the life of the Project. The group will provide NERC compliance support, remote monitoring, and balance-of-plant management to maximize power production.
About EDF Renewables North America
EDF Renewables North America is a market leading independent power producer and service provider with 35 years of expertise in renewable energy. The Company delivers grid-scale power: wind (onshore and offshore), solar photovoltaic, and storage projects; distribution-scale power: solar and storage; asset optimization: technical, operational, and commercial expertise to maximize performance of generating projects, and onsite solutions, through the Company's PowerFlex subsidiary, offering a full suite of onsite energy solutions for commercial and industrial customers: solar, storage, EV charging, energy management systems, and microgrids. EDF Renewables' North American portfolio consists of 16 GW of developed projects and 13 GW under service contracts. In Canada, the Company has 1.9 GW of wind and solar power facilities in service or under construction and 4.2 GW under development. EDF Renewables North America is a subsidiary of EDF Renewables, the dedicated renewable energy affiliate of the EDF Group. For more information visit: www.edf-re.com. Connect with us on LinkedIn, Facebook and Twitter.
Source link: https://www.businesswire.com/