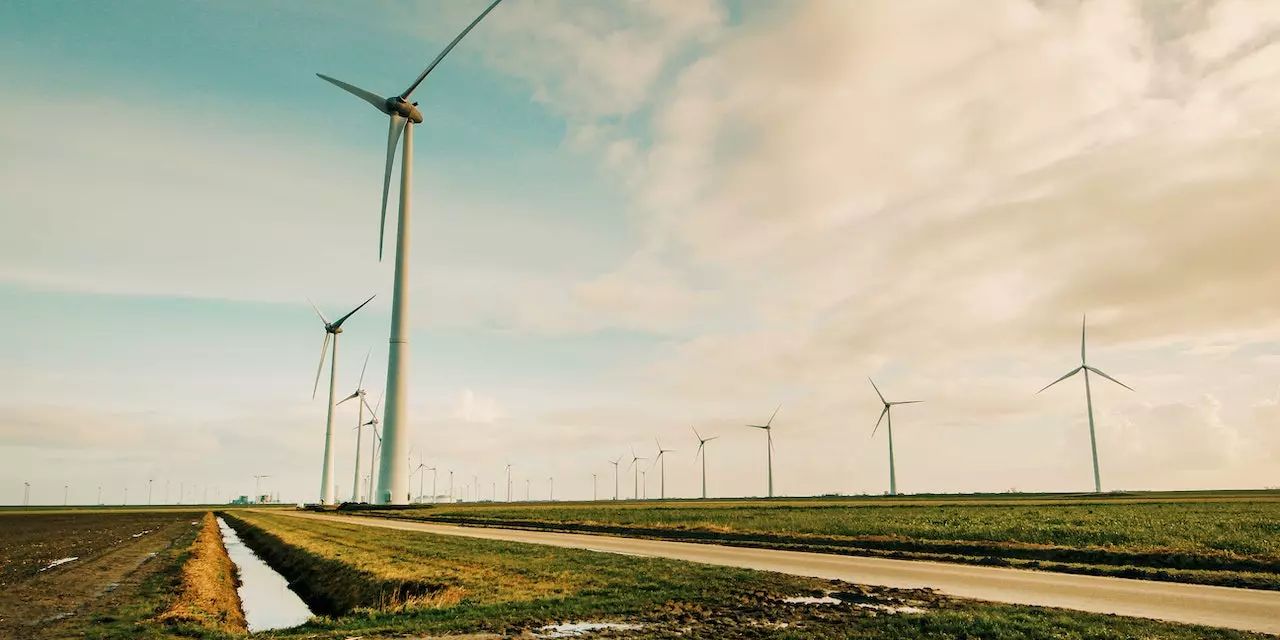 Duke Energy today announced the completion of two solar projects in Alachua and Suwannee counties, the latest sites in the company's community solar program portfolio, Clean Energy Connection. Together, the sites at peak production are delivering 150 megawatts of clean, renewable energy to the grid to benefit Florida customers.
The High Springs Renewable Energy Center is built on 700 acres in Alachua County, Fla. The 74.9-MW facility consists of approximately 216,000 single-axis tracking solar panels.
The Hildreth Renewable Energy Center is built on 635 acres in Suwannee County, Fla. The 74.9-MW facility consists of approximately 220,000 single-axis tracking solar panels.
At peak output, each site will generate enough carbon-free electricity to power what would be equivalent to around 23,000 homes.
With a combined investment of over $2 billion, Duke Energy Florida's solar generation portfolio will include 25 grid-tied solar power plants that will benefit all of the company's 1.9 million Florida customers. These projects will provide about 1,500 MW of emission-free generation using approximately 5 million solar panels by 2024.
"The company is well on its way to meeting a major milestone by placing its 21st solar project in operation by the end of this year, delivering on our customer commitment to provide reliable, affordable, clean energy," said Melissa Seixas, Duke Energy Florida state president. "These investments allow Florida customers to enjoy renewable energy, while also providing cost savings by reducing fuel use."
Based on Duke Energy Florida's current fuel mix, each 74.9-MW solar facility displaces about 1.2 million cubic feet of natural gas, 15,000 barrels of fuel oil and 12,000 tons of coal each year.
Clean Energy Connection program
Through the Clean Energy Connection program, Duke Energy Florida customers can subscribe to solar power and earn credits toward their electricity bills without having to install or maintain their own equipment.
Customers subscribe to a portion of solar energy from the company's Clean Energy Connection solar portfolio. The monthly subscription fee will help pay for the cost of construction and operation of the renewable energy centers and is conveniently added to a customer's regular electric bill. Customers also receive a corresponding subscription credit that represents their share of the energy produced by the solar centers in a given month, multiplied by the subscription credit rate, which escalates over the life of the subscription.
Enrolled income-qualified customers will receive immediate bill savings, as monthly credits will always be greater than the program fees. Current participation in any of these or related programs can be used to qualify: Supplemental Security Income (SSI), Medicaid, Temporary Assistance for Needy Families (TANF), SNAP-EBT, Low Income Home Energy Assistance Program (LIHEAP), and Duke Energy Neighborhood Energy Saver.
Duke Energy Florida customers who are interested in the program can learn more through the Clean Energy Connection website.
Duke Energy Florida
Duke Energy Florida, a subsidiary of Duke Energy, owns 10,500 megawatts of energy capacity, supplying electricity to 1.9 million residential, commercial and industrial customers across a 13,000-square-mile service area in Florida.
Duke Energy (NYSE: DUK), a Fortune 150 company headquartered in Charlotte, N.C., is one of America's largest energy holding companies. Its electric utilities serve 8.2 million customers in North Carolina, South Carolina, Florida, Indiana, Ohio and Kentucky, and collectively own 50,000 megawatts of energy capacity. Its natural gas unit serves 1.6 million customers in North Carolina, South Carolina, Tennessee, Ohio and Kentucky. The company employs 27,600 people.
Duke Energy is executing an aggressive clean energy transition to achieve its goals of net-zero methane emissions from its natural gas business by 2030 and net-zero carbon emissions from electricity generation by 2050. The company has interim carbon emission targets of at least 50% reduction from electric generation by 2030, 50% for Scope 2 and certain Scope 3 upstream and downstream emissions by 2035, and 80% from electric generation by 2040. In addition, the company is investing in major electric grid enhancements and energy storage, and exploring zero-emission power generation technologies such as hydrogen and advanced nuclear.
Duke Energy was named to Fortune's 2023 "World's Most Admired Companies" list and Forbes' "World's Best Employers" list. More information is available at duke-energy.com. The Duke Energy News Center contains news releases, fact sheets, photos and videos. Duke Energy's illumination features stories about people, innovations, community topics and environmental issues. Follow Duke Energy on Twitter, LinkedIn, Instagram and Facebook.
Source link: https://news.duke-energy.com/