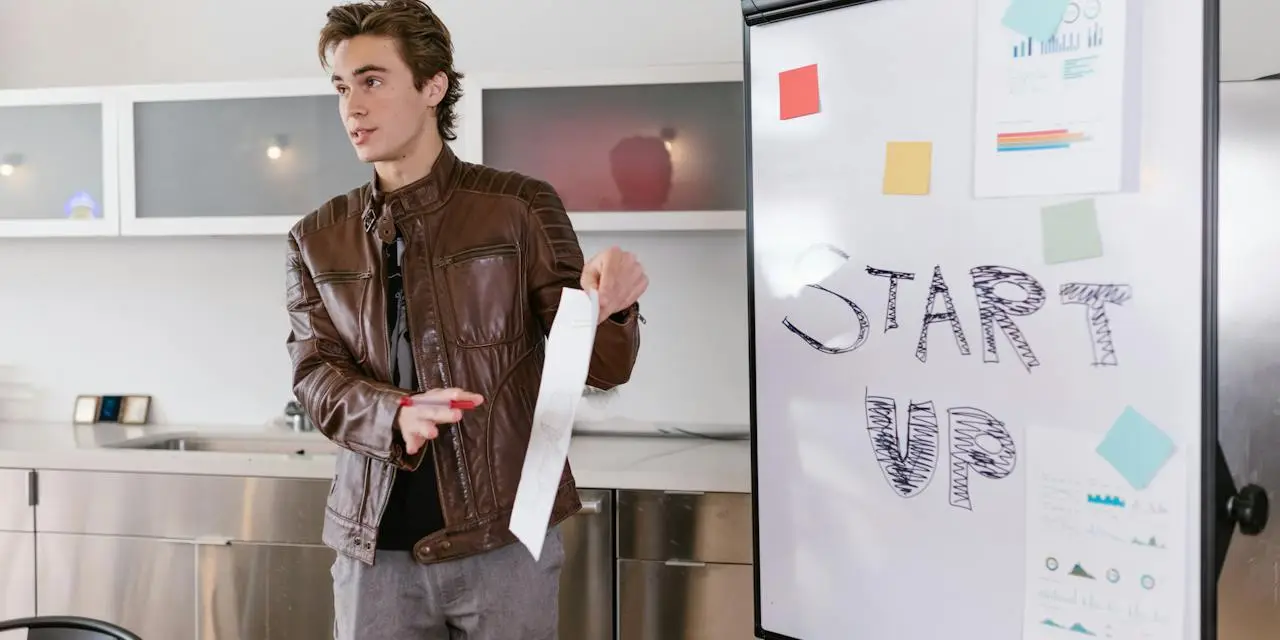 Chain Reaction Innovations (CRI), the entrepreneurship program at the U.S. Department of Energy's (DOE) Argonne National Laboratory, has earned a 2023 Chicago Innovation Award.
The awards program honors organizations that demonstrate a commitment to innovation, entrepreneurship and the betterment of communities. In addition, the program recognizes organizations that are solving unmet needs, creating jobs and generating new funding in the Chicago metro area. This Chicago Innovation Awards is the largest annual celebration of new products, services and organizations across industries and sectors in the Midwest.
"We're thrilled that CRI is being recognized for its scientific leadership in fast-tracking transformative innovations to market," said Argonne Director Paul Kearns. "With the help of supportive mentors and cutting-edge facilities, our CRI entrepreneurs are accelerating the science that drives U.S. prosperity and security."
CRI is a DOE Lab-Embedded Entrepreneurship Program (LEEP) node that enables scientists and engineers to collaborate with Argonne staff researchers to transform innovative ideas into practical, marketable technologies. CRI offers a nurturing ecosystem, which includes access to cutting-edge research facilities, expert mentorship, business training and essential resources to develop revolutionary solutions.
"We are honored to be recognized with a 2023 Chicago Innovation Award," said Dick Co, CRI's director. "CRI embodies the spirit of innovation and entrepreneurship, transforming groundbreaking scientific discoveries into tangible solutions that drive sustainability, prosperity and equity. Our work is only possible because of the deep partnerships with many in the Chicago innovation ecosystem and its commitment to shaping the future."
CRI, with its mission to support a sustainable, equitable and prosperous world, opens Argonne's door to entrepreneurial innovation in the Chicago region. The award underscores CRI's commitment to driving progress, fostering innovation and making a lasting impact on the region and nation.
"The Chicago region continues to be a global leader in innovation," said Tom Kuczmarski, co-founder of the awards program. "The 2023 winners are solving unmet needs impacting healthcare, science, logistics, art, food & beverage, consumer products, environment, industrial, energy, education, finance, manufacturing, social services, legal, HR and workforce development."
To learn more about the Chicago Innovation Awards and this year's winners, visit the event website.
About CRI
Through a yearly competitive process, CRI awards two-year fellowships to innovators who focus on clean-energy and climate technologies. CRI's mission is to open Argonne's door to deliver on our promise of a sustainable, prosperous and equitable world – one innovator, one startup at a time. CRI is part of the Lab-Embedded Entrepreneurship Program supported by DOE's Office of Energy Efficiency and Renewable Energy through the Advanced Materials and Manufacturing Technologies Office (AMMTO); DOE's Office of Science Advanced Scientific Computing Research (ASCR) program; DOE's Office of Fossil Energy and Carbon Management; and by Argonne.
Source link: https://www.businesswire.com/