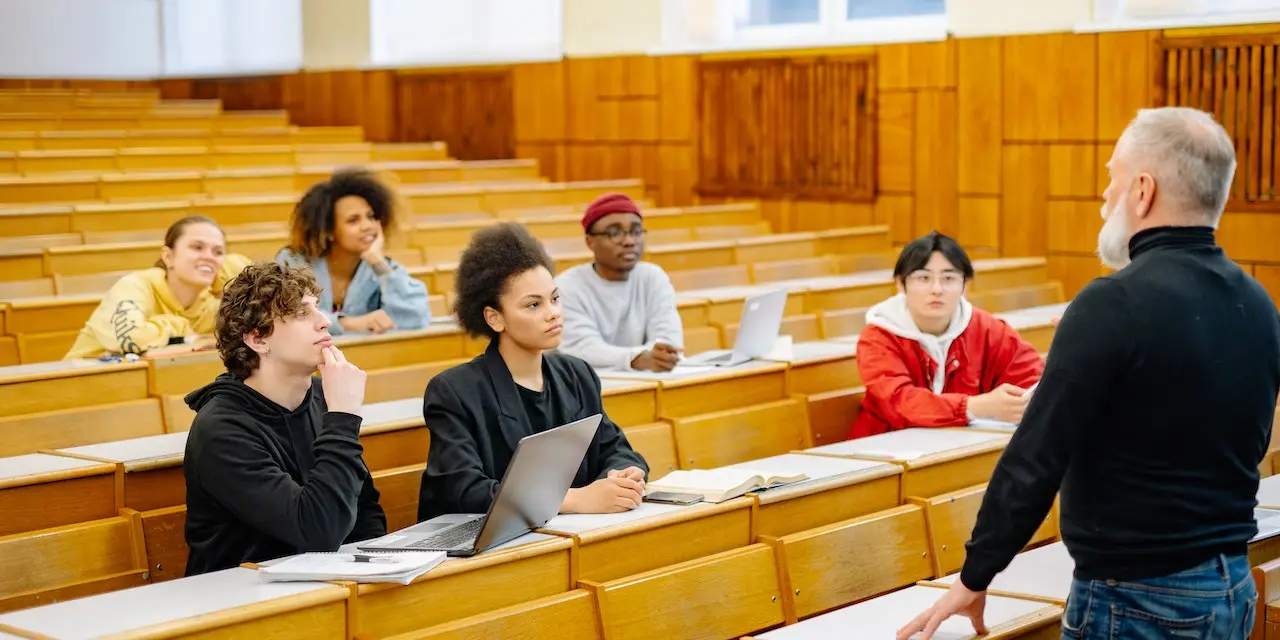 NextEra Energy recently welcomed its class of summer 2023 interns at its Juno Beach, Florida, headquarters. For more than a decade, NEXT, the company's internship program, has given students an inside look at the industry's latest breakthroughs, while also inspiring participants to return to the company as full-time employees.
The class of more than 200 college interns, representing more than 60 colleges and universities, was placed into more than 20 of NextEra Energy's business units. During the 12-week session, these aspiring energy professionals will play a role in developing innovative ideas and projects to help shape the company's future. Interns will develop an understanding of NextEra Energy operations, as well as industry and business challenges, while working on relevant projects and assignments.
"At NextEra Energy, we rely on the best talent to bring forth innovative ideas, challenge the status quo and help transform the industry, which is why the company is always eager to help shape the next generation of industry leaders," said Deb Caplan, executive vice president of human resources and corporate services. "We are ecstatic to welcome this class of motivated, forward-thinking students – each of which has a unique background, diverse skillset and fresh perspective. We can't wait to get to know them and help them grow."
"Join us in giving a warm welcome to our Summer 2023 intern class! This exceptional group consists of over 280 ambitious individuals aspiring to make their mark in the energy industry. As the premier clean energy company in the United States, NextEra Energy plays a crucial role in forging a sustainable future for everyone," said Melissa Miller, executive director of talent acquisition, learning and HR digital transformation. "These interns have all demonstrated their interest in helping us reach our Real Zero goals, and we are excited to witness the remarkable accomplishments they will achieve during their time with us. Over the next 10-12 weeks, they will become part of the NextEra Energy family, please be sure to introduce yourself to some of these remarkable students over the summer, support them during their journey and share your own story."
Eligibility requirements for the program include a 3.0 GPA or higher, active enrollment as a full-time student in a bachelor's degree program or higher in an appropriate course of study, and proof of eligibility to work in the U.S. To learn more about NextEra Energy's internship opportunities, visit https://www.nexteraenergy.com/careers/join-our-team/internships.html.
NextEra Energy, Inc.
NextEra Energy, Inc. (NYSE: NEE) is a leading clean energy company headquartered in Juno Beach, Florida. NextEra Energy owns Florida Power & Light Company, which is America's largest electric utility that sells more power than any other utility, providing clean, affordable, reliable electricity to approximately 5.8 million customer accounts, or more than 12 million people across Florida. NextEra Energy also owns a competitive clean energy business, NextEra Energy Resources, LLC, which, together with its affiliated entities, is the world's largest generator of renewable energy from the wind and sun and a world leader in battery storage. Through its subsidiaries, NextEra Energy generates clean, emissions-free electricity from seven commercial nuclear power units in Florida, New Hampshire and Wisconsin. NextEra Energy has been recognized often by third parties for its efforts in sustainability, corporate responsibility, ethics and compliance, and diversity. NextEra Energy is ranked No. 1 in the electric and gas utilities industry on Fortune's 2023 list of "World's Most Admired Companies," recognized on Fortune's 2021 list of companies that "Change the World" and received the S&P Global Platts 2020 Energy Transition Award for leadership in environmental, social and governance. For more information about NextEra Energy companies.
Source link: https://newsroom.nexteraenergy.com/