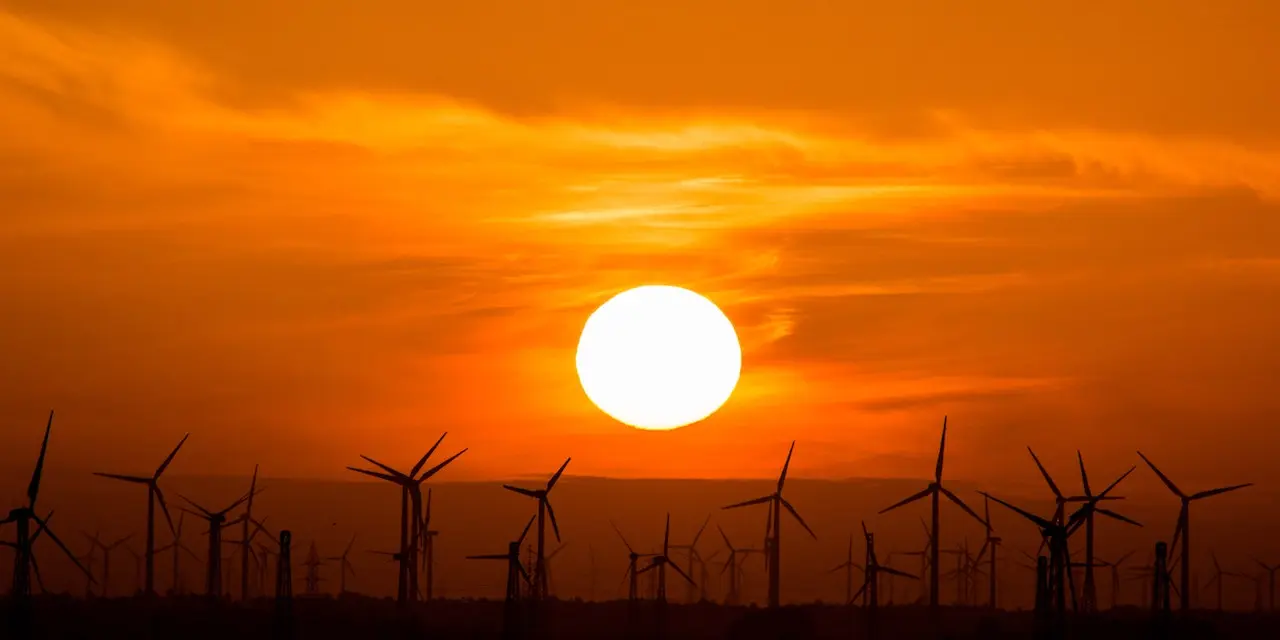 New Jersey Natural Gas (NJNG) today filed with the New Jersey Board of Public Utilities (BPU) seeking to extend its current SAVEGREEN™ energy-efficiency offerings for an additional six months through December 31, 2024. Approved by the BPU on March 4, 2021, this cycle of programs went into effect on July 1, 2021, and is currently set to expire on June 30, 2024.
The proposed extension will help ensure existing energy-efficiency offerings remain uninterrupted for customers as NJNG prepares to file the next cycle of SAVEGREEN offerings on December 1, 2023. Once approved by the BPU, the new program cycle will begin January 1, 2025.
The SAVEGREEN program provides comprehensive solutions that drive lower energy costs and carbon emissions that support the State of New Jersey's energy-saving and greenhouse gas emission reduction goals. "The extension of our current SAVEGREEN program cycle helps ensure our customers have uninterrupted access to important energy-efficiency savings and enables them to better plan and budget over the longer term. It also helps minimize impact to contractors' portfolios of business," said Anne-Marie Peracchio, managing director of Marketing and Energy Efficiency at New Jersey Natural Gas.
NJNG's SAVEGREEN program provides solutions designed to help eliminate the barriers to energy efficiency for customers. Among the offerings are rebates and 0%* APR financing for equipment and whole-building energy-efficiency upgrades to meet the diverse needs and budgets of its residential and commercial customers, as well as special pathways to help low- and moderate-income customers.
In today's filing, NJNG is seeking approval to invest up to $76 million to cover the program offerings during the extension period. This is an addition to the $259 million previously approved by the BPU for the current three-year cycle.
Visit savegreenproject.com for details on NJNG's energy-efficiency offerings.
*Terms and conditions apply. All offers are subject to available funding. All loans are net of NJNG rebates. NJNG rebates and incentives do not apply to new construction. Visit savegreenproject.com for rebates and financing terms and conditions.
About New Jersey Resources
New Jersey Resources (NYSE: NJR) is a Fortune 1000 company that, through its subsidiaries, provides safe and reliable natural gas and clean energy services, including transportation, distribution, asset management and home services. NJR is composed of five primary businesses:
New Jersey Natural Gas, NJR's principal subsidiary, operates and maintains natural gas transportation and distribution infrastructure to serve nearly 575,000 customers in New Jersey's Monmouth, Ocean and parts of Morris, Middlesex, Sussex and Burlington counties.
Clean Energy Ventures invests in, owns and operates solar projects with a total capacity of more than 462 megawatts, providing residential and commercial customers with low-carbon solutions.
Energy Services manages a diversified portfolio of natural gas transportation and storage assets and provides physical natural gas services and customized energy solutions to its customers across North America.
Storage and Transportation serves customers from local distributors and producers to electric generators and wholesale marketers through its ownership of Leaf River Energy Center and the Adelphia Gateway Pipeline, as well as our 50% equity ownership in the Steckman Ridge natural gas storage facility.
Home Services provides service contracts as well as heating, central air conditioning, water heaters, standby generators, solar and other indoor and outdoor comfort products to residential homes throughout New Jersey.
NJR and its nearly 1,300 employees are committed to helping customers save energy and money by promoting conservation and encouraging efficiency through Conserve to Preserve® and initiatives such as SAVEGREEN™ and The Sunlight Advantage®.
Source link: https://www.businesswire.com/