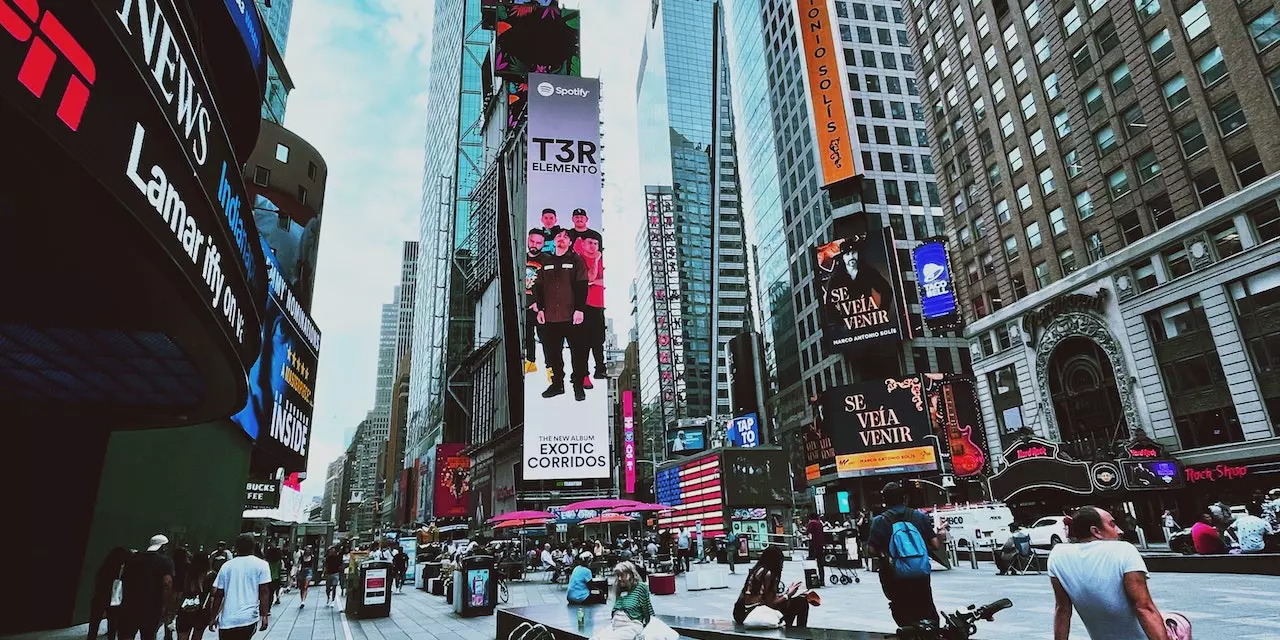 Duke Energy today announced five retail tenants will open their doors on the ground floor of the company's new headquarters in uptown Charlotte, the Duke Energy Plaza. These retailers will be exciting new destinations and emphasize the company's commitment to uptown Charlotte and its communities.
"We wanted the Duke Energy Plaza to be a showcase for diverse, locally owned small businesses," said Donna Council, senior vice president of Corporate Real Estate, Aviation and Business Services. "Ground-floor retailers like these make for a more vibrant area and help add to the dynamic fabric of uptown Charlotte."
Albertine – A fine-dining first in Charlotte for Joe and Katy Kindred
Joe and Katy Kindred will open Albertine, their first upscale restaurant in Charlotte, on the ground floor of the Plaza along South Tryon Street in 2024. Albertine is named after the mother of our city's namesake, Queen Charlotte. It will be the first fine-dining concept by the Kindreds since they opened their flagship restaurant, Kindred, in Davidson. James Beard Award semifinalist chef Joe Kindred plans to marry flavors and techniques inspired by the greater Mediterranean Basin with the evolving American South cuisine to create a European fine-dining dinner experience. The 4,360-square-foot space – designed by Katy Kindred – will feature an elegant, sophisticated atmosphere, including a full-service bar and outdoor patio.
Milkbread – The Kindreds' popular all-day café and coffee shop
The husband-and-wife duo will also open the third location of their popular all-day café and coffee shop, Milkbread, in the space adjacent to Albertine on South Tryon Street. The fast-casual café, expected to open in 2024, will offer its signature milkbread doughnuts and crispy chicken sandwiches, along with a variety of toasts, biscuits, salads and more. The beverage menu offerings include coffee, espresso and matcha.
"As a Charlotte native, I am so proud to contribute to our city's already-rich culinary landscape," said Joe Kindred. "We wanted to create something special in the heart of this growing, vibrant city and couldn't have asked for a better location to open Albertine than the Duke Energy Plaza."
Que Fresa Taqueria + Bar – Manny Flores' fresh take on classic Mexican food
Que Fresa Taqueria + Bar, a fast-casual Mexican restaurant with counter service, is slated to open this fall in the 2,000-square-foot space at the corner of College Street and East Brooklyn Village Boulevard. The restaurant is part of Que Hospitality Group, a growing, locally owned and family-run operation that includes Que Onda Tacos + Tequila. Owner Manny Flores says the Que Fresa brand is inspired by his wife, Paola, who grew up in Mexico in the 1980s, where preppy girls were known as "fresas." The taqueria will offer a fresh take on classic Mexican food, including 18 signature tacos, all-day weekend brunch, cocktails and soft-serve margaritas.
Somi Sushi – Full-service Japanese restaurant by Thomas and Julia Seo
Next door on South College Street will be Somi Sushi, a fast-casual Japanese restaurant offering sushi, katsu, sashimi, ramen dishes and a build-your-own-bento-box option. Beverage offerings will include wine, sake and beer. Owned by chef Thomas Seo and his wife, Julia, the 1,000-square-foot restaurant is slated to open this fall and will be the couple's first Somi Sushi in Charlotte and second location in the region.
AJ's Dry Cleaners – Mitul Patel's 24-hour eco-friendly dry-cleaning kiosk
Locally owned AJ's Dry Cleaners – a 24-hour eco-friendly dry-cleaning kiosk – will open its second location at the Plaza this spring. Accessible from South College Street, the family-run business owned by Mitul Patel will offer 24-hour dropoff and pickup services as well as QR codes that allow customers to track orders as they're processed and view cleaning history and receipts. Patel plans to sell bubble tea, Chai and other convenience items in the future.
Duke Energy Plaza
Duke Energy broke ground on the 40-story tower in 2019, and the project marks a major real estate consolidation for the company in uptown Charlotte. The Plaza, located at 525 S. Tryon St., was designed to be a collaborative, innovative workspace for over 4,000 Duke Energy employees and will be fully occupied by Q4 2023.
"Our vision for the Plaza becoming a buzzing destination spot is coming into focus, and I want to thank Susan Clements with Childress Klein for helping find these inspiring tenants," said Council. "Together, we will deliver even greater value to Charlotte for years to come."
Duke Energy
Duke Energy (NYSE: DUK), a Fortune 150 company headquartered in Charlotte, N.C., is one of America's largest energy holding companies. Its electric utilities serve 8.2 million customers in North Carolina, South Carolina, Florida, Indiana, Ohio and Kentucky, and collectively own 50,000 megawatts of energy capacity. Its natural gas unit serves 1.6 million customers in North Carolina, South Carolina, Tennessee, Ohio and Kentucky. The company employs 27,600 people.
Duke Energy is executing an aggressive clean energy transition to achieve its goals of net-zero methane emissions from its natural gas business by 2030 and net-zero carbon emissions from electricity generation by 2050. The company has interim carbon emission targets of at least 50% reduction from electric generation by 2030, 50% for Scope 2 and certain Scope 3 upstream and downstream emissions by 2035, and 80% from electric generation by 2040. In addition, the company is investing in major electric grid enhancements and energy storage, and exploring zero-emission power generation technologies such as hydrogen and advanced nuclear.
Duke Energy was named to Fortune's 2023 "World's Most Admired Companies" list and Forbes' "World's Best Employers" list. More information is available at duke-energy.com. The Duke Energy News Center contains news releases, fact sheets, photos and videos. Duke Energy's illumination features stories about people, innovations, community topics and environmental issues. Follow Duke Energy on Twitter, LinkedIn, Instagram and Facebook.
Source link: