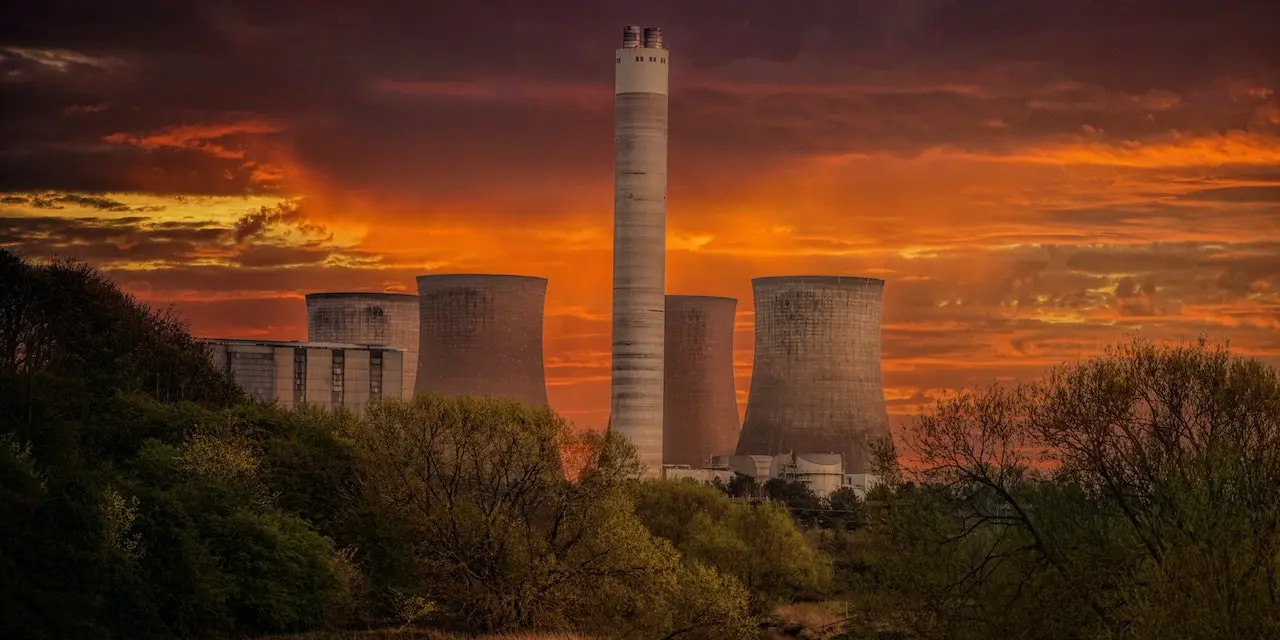 Purdue University and Duke Energy released an interim report today that describes small modular reactors as one of the most promising emerging technologies and a potential, carbon-free option that should be further explored to help meet the future, long-term power needs of Purdue University.
This finding came following the first year of a small modular reactor and advanced reactor feasibility study into whether advanced nuclear technologies could power the university's West Lafayette campus and supply excess energy to Indiana's electric grid in the 2030s and beyond.
Electricity from nuclear power plants is a carbon-free source of energy that operates continuously 24 hours a day. Small modular reactors will typically produce up to 300 megawatts of clean energy, with some designs having higher generating capacities. They also have enhanced safety features and are simpler than traditional nuclear plants, making them easier, faster and more affordable to build.
"Our early findings show that advanced nuclear technology presents a potential path to zero emissions for our university, and we intend to continue our teamwork with Duke Energy in the next phase of the study," said Purdue University President Mung Chiang. "The persistent collaboration among Duke Energy, Purdue University and world-renowned energy and policy experts demonstrates the critical importance of this exploration into advanced nuclear energy and what it could mean not only for our campus, but also the community, state and nation."
In the interim report, no technology has been selected and no decision to build a new nuclear plant has been made at Purdue University or on Duke Energy's Indiana system. The interim report confirmed:
Small modular reactors are a promising, carbon-free energy option for Purdue University that should be further explored.

Because small modular reactors can operate continuously and their energy output can adjust to meet power demand, they complement other resources, such as renewable energy. This is important for reliable energy as wind and solar power becomes a larger percentage of the generation mix.

Small modular reactor designs have enhanced safety features and are simpler than traditional nuclear plants, making them easier, faster and more affordable to build.

First-of-a-kind small modular reactors are expected to be in service in the U.S. later this decade, and the federal government is helping to fund several projects.

Small modular reactors offer many economic benefits, such as:


Generating millions in taxes for local communities

Creating thousands of temporary construction jobs and hundreds of permanent high-wage jobs

Attracting private companies to locate and expand in Indiana


Federal and state law supports advanced nuclear development, but the federal licensing process is complex and lengthy. Streamlined planning, design, construction and financing are needed.
"To reach a clean, carbon-free future, we need to explore a broad range of technologies, including advanced nuclear," said Duke Energy Indiana President Stan Pinegar. "We need to study this and other options further, and this report starts a conversation about how we might transition to carbon-free power that can operate on demand in concert with renewable energy, such as solar and wind."
The interim report also explored challenges – such as public acceptance, regulatory conditions, cost competitiveness, technology development, used fuel management and skilled workforce availability – and recommended these next steps:
Advocate for federal and state policy and funding needs.
Federal policy recommendations:
Federally backed funding insurance options

More nuclear engineering and science workforce development programs

A public-private advanced reactor development program

A fuel availability program

Maintaining federal tax credits
State policy recommendations:
Additional support for initial planning and development activities for first movers considering advanced nuclear technology

State tax credits for small modular reactors and advanced reactors
Build on the successful stakeholder engagement to date to continue regional and national dialogue on nuclear energy. Purdue University and Duke Energy hosted a six-part lecture series, "Understanding Tomorrow's Nuclear Energy," from August 2022-February 2023. It reached an audience of 4,900 in-person and virtually. As technology and policy advance, additional stakeholder engagement will help ensure a broader understanding of the benefits and challenges of new nuclear development.
Conduct cost and economic studies, site evaluations and additional technology assessments. As first-of-a-kind projects progress through approvals and construction, Purdue University and Duke Energy will continue monitoring developments. Quantifying the costs and economic benefits of advanced nuclear, performing additional technology assessments and evaluating potential sites for development will help inform the path forward.
The process to site, permit, receive regulatory approval, build and bring online a new nuclear plant currently takes about 10 years to complete. If Purdue University and Duke Energy at any point in the future decide to pursue small modular reactors near campus or elsewhere in Indiana, public and stakeholder input will be an important part of the process first.
"The more we learn about small modular reactors, the more potential we see for this technology to help our university achieve a sustainable energy future and eliminate our dependence on fossil fuels," said Michael B. Cline, senior vice president, Purdue University Administrative Operations.
The Purdue University and Duke Energy feasibility study was announced in April 2022. The interim report released today culminates hundreds of hours of research and evaluation from nearly three dozen leaders and industry experts, including world-renowned experts who serve on the team's executive and technical advisory committees.
Purdue University
Purdue University is a top public research institution developing practical solutions to today's toughest challenges. Ranked in each of the last five years as one of the 10 Most Innovative universities in the United States by U.S. News & World Report, Purdue delivers world-changing research and out-of-this-world discovery. Committed to hands-on and online, real-world learning, Purdue offers a transformative education to all. Committed to affordability and accessibility, Purdue has frozen tuition and most fees at 2012-13 levels, enabling more students than ever to graduate debt-free. See how Purdue never stops in the persistent pursuit of the next giant leap at https://stories.purdue.edu.
Duke Energy Indiana
Duke Energy Indiana, a subsidiary of Duke Energy, provides about 6,300 megawatts of owned electric capacity to approximately 890,000 customers in a 23,000-square-mile service area, making it Indiana's largest electric supplier.
Duke Energy (NYSE: DUK), a Fortune 150 company headquartered in Charlotte, N.C., is one of America's largest energy holding companies. Its electric utilities serve 8.2 million customers in North Carolina, South Carolina, Florida, Indiana, Ohio and Kentucky, and collectively own 50,000 megawatts of energy capacity. Its natural gas unit serves 1.6 million customers in North Carolina, South Carolina, Tennessee, Ohio and Kentucky. The company employs 27,600 people.
Duke Energy is executing an aggressive clean energy transition to achieve its goals of net-zero methane emissions from its natural gas business by 2030 and net-zero carbon emissions from electricity generation by 2050. The company has interim carbon emission targets of at least 50% reduction from electric generation by 2030, 50% for Scope 2 and certain Scope 3 upstream and downstream emissions by 2035, and 80% from electric generation by 2040. In addition, the company is investing in major electric grid enhancements and energy storage, and exploring zero-emission power generation technologies such as hydrogen and advanced nuclear.
Duke Energy was named to Fortune's 2023 "World's Most Admired Companies" list and Forbes' "World's Best Employers" list. More information is available at duke-energy.com. The Duke Energy News Center contains news releases, fact sheets, photos and videos. Duke Energy's illumination features stories about people, innovations, community topics and environmental issues. Follow Duke Energy on Twitter, LinkedIn, Instagram and Facebook.
Source link: https://news.duke-energy.com/