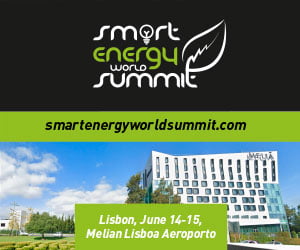 Smart Energy World Summit 2023
8
8 people viewed this event.
The Smart Energy World Summit is THE meeting place for technology and power companies, grid operators, and research and industry organizations from the field of smart energy. Come and learn,and share your views and knowledge,on Smart Grid Technologies, Smart Energy, Energy Storage, Hydrogen Technologies and Biomass.
This Conference provides a forum for the exchange of ideas and the latest perspectives from leading scientists, as well as industry business leaders, current and future producers of bioenergy and bio-based products, waste generators, energy crop growers, municipal leaders, utility executives, technology providers, equipment manufacturers, project developers, policy makers, and investors in this exciting field. It's a genuine one-stop shop for for Municipalities, Utilities, Energy Providers, Energy Planners, Sustainability Leaders & Innovators –a premier educational and networking platform for all industries concerned with renewable sources of energy.