This event has been cancelled.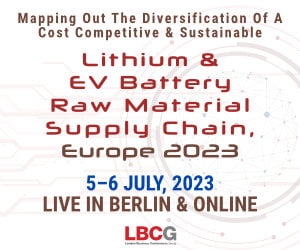 Lithium & EV Battery Raw Materials Supply Chain Congress Europe 2023
5
5 people viewed this event.
With the advent of electric vehicles and the increasing demand for batteries, the European automotive industry faces a critical evolution.  As monumental changes occur in the US with the Inflation Reduction Act (ITA), a major legislation providing a clear roadmap for more diversified battery raw material sourcing, the UK and Europe are also working on plans to ensure they can secure a steady supply of cost-competitive raw materials for EV batteries and to address the current shortages of key raw materials.  The UK and Europe now need a strategy to compete globally.  The Lithium & EV Battery Raw Materials & Supply Chain Europe Congres is where key stakeholders will convene to discuss the availability and sustainability of lithium and other critical battery raw materials, providing a platform for the exploration of partnership possibilities and actual solutions to the challenges facing the industry.