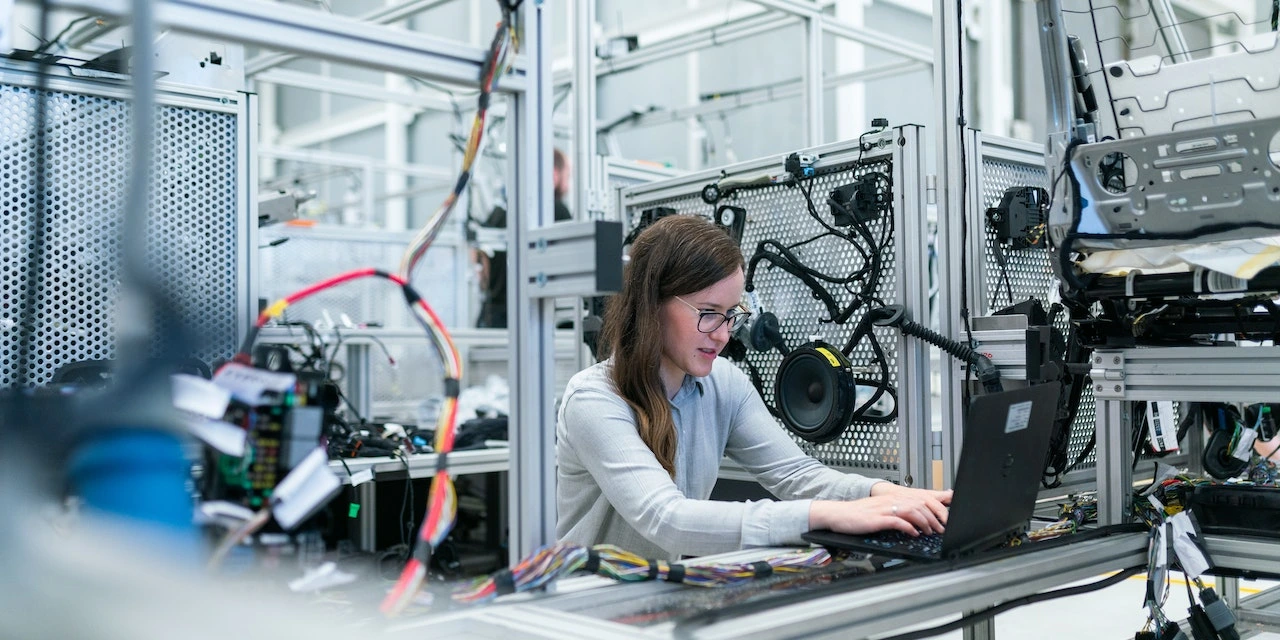 ESS Tech, Inc. ("ESS") (NYSE: GWH), a leading manufacturer of long-duration energy storage systems (LDES) for commercial and utility-scale applications, today announced that it has been awarded an Export Achievement Certificate by the United States Department of Commerce for expanding global deployment of its American-made, innovative long-duration energy storage technology. ESS was recognized in a ceremony yesterday during RE+ to honor clean energy technology exporters hosted by Ellen Bohon, Director of Global Teams for the U.S. Commercial Service, International Trade Administration.
The Export Achievement Certificate is presented by the U.S. Department of Commerce to American companies making significant contributions to exports. Exports of ESS' iron flow battery systems have increased significantly over the past year as global demand for long-duration energy storage continues to grow. Most recently, in August 2023, the government of Queensland, Australia, announced two initial utility projects incorporating Energy Warehouse™ systems, manufactured by ESS in the United States and supplied by ESS' Australian partner, Energy Storage Industries – Asia Pacific. These projects are the first of their kind in Australia and will demonstrate the key role of long-duration energy storage in the transition of large, baseload coal generation and legacy distribution networks to clean energy.
In addition to its growing footprint in the Australian market, ESS recently announced a major partnership with German energy generator LEAG. The initial agreement includes a 50 MW / 500 MWh iron flow battery system to be located at the Boxberg Power Station, a coal-fired generator in Eastern Germany, as a part of LEAG's strategy to replace coal with clean energy and deliver green baseload power. Once completed, the installation is expected to be the largest flow battery in Europe and one of the largest in the world.
"ESS is proud to play a leading role in meeting the growing demand for long-duration energy storage, both here in the U.S. and around the world," said Eric Dresselhuys, CEO of ESS. "As we rebuild the domestic manufacturing base, American companies will be in a position to compete on a global basis. The support of the U.S. Government, including the U.S. Commercial Service, has been critical to driving the global competitiveness of American clean tech manufacturers."
"We are pleased to recognize ESS' success in exporting products in a new and growing industry, built on American innovation and manufacturing, to help meet global demand for long-duration energy storage," said Bohon. "This certificate recognizes ESS' successful export of its clean energy technology to new markets. Exports of these technologies from companies such as ESS help strengthen our nation's position in a competitive global marketplace."
ESS iron flow technology is safe, sustainable and is manufactured leveraging a predominantly American supply chain using widely available, Earth abundant materials. ESS technology is ideal for applications that require up to twelve hours of flexible energy capacity. The technology is well-suited for multiple use cases including utility-scale renewable energy installations, remote solar + storage microgrids, solar load-shifting and peak shaving, as well as other ancillary grid services. ESS technology offers a 25-year design life and unlimited cycling without capacity fade.
Domestic and global demand for ESS' products is driving the company's plans to scale production capacity at its Wilsonville, Oregon, manufacturing facility up to 2 GWh annually in coming years.
Source link : https://www.businesswire.com/