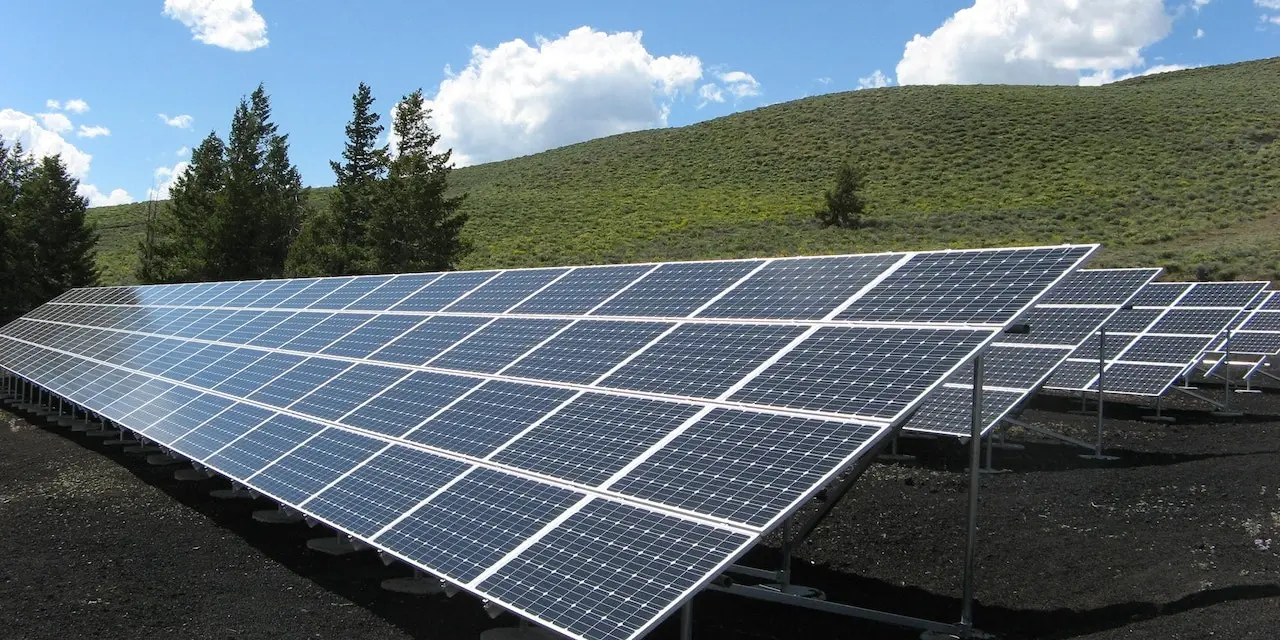 ENGIE awarded the Grand Canal project launched by HAROPA PORT on the Gran Canal du Havre for the development of the Salamandre and France KerEAUzen project
Development of the Salamandre renewable and low-carbon gas production plant in Le Havre, with CMA CGM
Launch of a feasibility study for France KerEAUzen, an e-kerosene production unit for which Air France-KLM would be the main customer
As part of the "Grand Canal du Havre" call for projects, through the conclusion of state titles, HAROPA PORT has awarded ENGIE 24 ha of land for the development of a benchmark platform for alternative new industrial fuels embodied by the Salamandre and France KerEAUzen projects. This award is an essential step in the development of these projects and the low-carbon transition of the industrial port zone (ZIP).
ENGIE and its partner CMA CGM, a world leader in sea transport and logistics, also confirmed the development of the Salamandre plant in Le Havre, the world's first renewable gas production unit based on pyrogasification and methanation technologies for sea transport.

To meet the needs of the airline industry, ENGIE is to launch the feasibility study for France KerEAUzen, a synthetic fuel production unit based on a combination of renewable hydrogen and CO2 supplied by Salamandre and other local industries.
These are two major industrial projects, whose unique complementarity will contribute to the energy transition in France and decarbonization of heavy mobility in Europe.
These projects are fully in line with ENGIE's development strategy and address a number of challenges:
Re-industrialising the region through emblematic projects that create new industrial sectors of the future
Helping to achieve decarbonization targets in hard-to-abate sectors such as sea and air transport.
Contributing to French energy sovereignty goals
Sustainability of the energy transition, based on existing infrastructures, networks, means of transport (ships and aircraft), ports and airports
Catherine MacGregor, Chief Executive Officer of ENGIE, said: "Salamandre and France KerEAUzen represent an unparalleled response to the need to decarbonise sea and air transport. These pioneering industrial units will also contribute to HAROPA PORT's ambition to make Le Havre a benchmark platform for renewable fuels, as part of a circular economy approach that will benefit regional development. We are proud and delighted to be developing these promising solutions in France, in partnership with customers who are French leaders in their sector, CMA CGM and Air France-KLM, and thus accelerating the transition to carbon neutrality."
Christine Cabau Woehrel, CMA CGM Group Executive Vice President, Industrial Assets and Operations, commented: "CMA CGM is delighted to see this major project for the production of renewable gas come to fruition, the result of an unprecedented partnership between major French industrial companies. Salamandre is an example of our Group's partnership approach to achieving its Net Zero Carbon objective by 2050. We are delighted that this project is taking shape in Le Havre, thanks to the support of HAROPA PORT. By joining forces, ENGIE, Air France-KLM and CMA CGM intend to contribute to the emergence of a French renewable gas industry, essential to the decarbonization of sea and air transport activities."
Anne Rigail, Chief Executive Officer of Air France, declared: "Air France-KLM is accelerating its decarbonization trajectory by activating all the levers at its disposal. Sustainable aviation fuels (SAF) will be the decisive lever in decarbonizing the sector, which is why Air France-KLM is working to set up a French SAF industry. By joining the France KerEAUZen project, Air France-KLM is committed to working alongside ENGIE to study the feasibility of these synthetic fuel production units, which will take over from aviation biofuels in the years to come. "
For Édouard Philippe, Mayor of Le Havre and President of the Le Havre Seine Métropole urban community, " This massive investment in the production of alternative fuels and biomethane is excellent news for Le Havre! Our industrial region is positioning itself as a pioneer in the transition to carbon neutrality, which is essential if we are to combat climate change and resource depletion."
"We are proud to be working with ENGIE on two emblematic projects, Salamandre and France KerEAUzen, located in Le Havre, on a strategic turnkey site, helping to make the Seine Valley an exemplary region in terms of reindustrialization, decarbonization and ecological transition. HAROPA PORT, a major player in decarbonization in France, is continuing to build the Seine axis green corridor, combining economies of scale, a virtuous industrial ecosystem and decarbonized logistics," adds Stéphane Raison, Managing Director and Chairman of the Board of HAROPA PORT.


Final investment decisions are expected by 2024 for Salamandre and by the end of 2025 for France KerEAUzen, with construction starting in late 2024 and by 2026 respectively, subject to planning permission and support programmes.
Salamandre, local and renewable energy production to decarbonise sea transport
Salamandre is supported by a first-rate partnership committed to the energy transition, comprising ENGIE (majority shareholder) and CMA CGM. Discussions have also begun with the Banque des Territoires to examine ways of providing investment support for the Salamandre project.

This project aims to produce 11,000 metric tons a year of renewable low-carbon gas from dry biomass from local wood-waste and solid recovered fuel (SRF), to be used in the form of liquefied natural gas (LNG) by the CMA CGM fleet. This will abate 60,000 metric tons of CO2 emissions a year, compared with the use of fossil natural gas.
This plant represents:
the culmination of 10 years of Research & Development carried out by ENGIE[1] as part of the GAYA project,
the first concrete result of the strategic partnership signed between ENGIE and CMA CGM in November 2021 to produce 200,000 metric tons a year of renewable gas worldwide by 2028.
the starting point of a new industrial sector for low-carbon gas and local waste recovery, set to expand rapidly
Salamandre is expected to be operational in 2027. This innovative project requires the mobilization of public and private funding to achieve economic equilibrium. Thanks to its replicability potential, the validation of this technology on a commercial scale will mobilize the investments needed to bring the pyrogasification and methanation markets to a first significant stage by 2030 across Europe.
France KerEAUzen, a world-class platform for synthetic fuels
The France KerEAUzen project aims to develop an e-kerosene production unit (an ultra-low-carbon synthetic fuels, JET A-1 SAF) with a capacity of approximately 70,000 metric tons a year, by combining recycled local CO2 and renewable hydrogen. As from 2028, this innovative unit, a pioneer in the market for sustainable aviation fuel, should also provide strategic solutions for hard-to-abate industrial sectors in the area. This unit will combine production of renewable hydrogen, to meet the needs of industry in the ZIP and heavy-duty transport, alongside production of feedstock for green chemistry, such as naphtha.

Every year, 270,000 metric tons of CO2 from Salamandre and local industry will be recycled. At the same time, renewable hydrogen will be produced using an electrolyser of approximately 250 MW.
France KerEAUzen is a major vector in the energy transition, and aims to supply the Roissy Charles de Gaulle and Orly airport hubs via pipelines, thus meeting French and European obligations.The Air France-KLM Group is the main operator from these hubs, and is a partner in this project, which is one of the answers to the need to develop a sustainable aviation fuel production sector in France.
Preliminary discussions have also just begun with the Banque des Territoires concerning this project.
and its partners: CEA, Repotec, LRPG (reactions and process engineering laboratory, a joint research unit run by the CNRS and the University of Lorraine), FCBA (technological institute for the forest-wood and furniture sectors), Cirad, Ecole des Mines d'Albi, UCFF (French forestry cooperation union), UCCS (Lille catalysis and solid-state chemistry unit) and CTP (pulp and paper research & technical centre).
Source link: https://en.newsroom.engie.com/