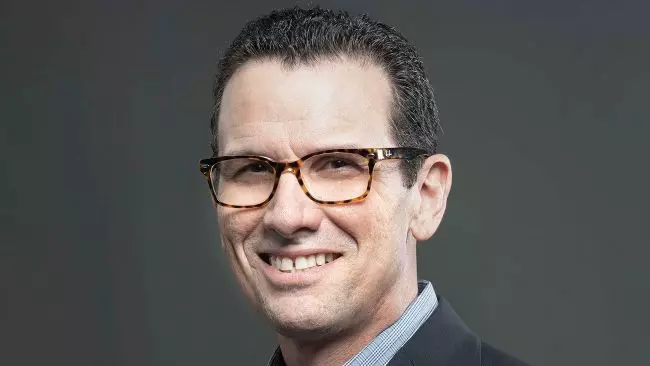 Duke Energy today named Oscar Suris Senior Vice President and Chief Communications Officer. Suris is replacing Selim Bingol, who retired from Duke Energy in late March.
Suris will assume his new role in mid-May and report to Louis Renjel, Executive Vice President, External Affairs and Communications.
Suris will lead the development of communications strategies that advance the company's brand and support its clean energy transition. This will include overseeing media relations, executive communications, employee communications, social media, advertising, issues management and business unit support.
"Our customers are depending on us to deliver reliable, affordable and increasingly clean energy. Meeting those customer expectations requires that we collaborate with our many stakeholders, and transparent and proactive communication is a foundational element of that collaboration," said Renjel. "Oscar has a well-established record of helping drive major transformation through his leadership and external affairs expertise. We are thrilled for him to join our team."
Suris will join Duke Energy from Edelman where he served as President of Edelman New York, the largest market operation at the global integrated communications company. Prior to joining Edelman, Suris was Executive Managing Director, Crisis and C-Suite Strategies, at Zeno Group.
His Corporate Communications experience includes 20 years of providing strategic counsel to Fortune 100 companies, including serving as Executive Vice President and Head of Corporate Communications at Wells Fargo & Company, and senior leadership roles at Ford Motor Company and AutoNation, Inc.
This experience is backed by 10 years in the newspaper industry, including five years as a staff reporter for The Wall Street Journal, and staff roles reporting business news for The Miami News and The Orlando Sentinel.
He has been named six times to PRWeek's "Power List" of the top 50 professionals in public relations. A Cuban native, Suris graduated from the University of Florida with a bachelor's degree in finance. Suris will be based in Charlotte, where he currently resides.
Duke Energy
Duke Energy (NYSE: DUK), a Fortune 150 company headquartered in Charlotte, N.C., is one of America's largest energy holding companies. Its electric utilities serve 8.2 million customers in North Carolina, South Carolina, Florida, Indiana, Ohio and Kentucky, and collectively own 50,000 megawatts of energy capacity. Its natural gas unit serves 1.6 million customers in North Carolina, South Carolina, Tennessee, Ohio and Kentucky. The company employs 27,600 people.
Duke Energy is executing an aggressive clean energy transition to achieve its goals of net-zero methane emissions from its natural gas business by 2030 and net-zero carbon emissions from electricity generation by 2050. The company has interim carbon emission targets of at least 50% reduction from electric generation by 2030, 50% for Scope 2 and certain Scope 3 upstream and downstream emissions by 2035, and 80% from electric generation by 2040. In addition, the company is investing in major electric grid enhancements and energy storage, and exploring zero-emission power generation technologies such as hydrogen and advanced nuclear.
Duke Energy was named to Fortune's 2023 "World's Most Admired Companies" list and Forbes' "World's Best Employers" list. More information is available at duke-energy.com. The Duke Energy News Center contains news releases, fact sheets, photos and videos. Duke Energy's illumination features stories about people, innovations, community topics and environmental issues. Follow Duke Energy on Twitter, LinkedIn, Instagram and Facebook.
Source link: https://news.duke-energy.com/