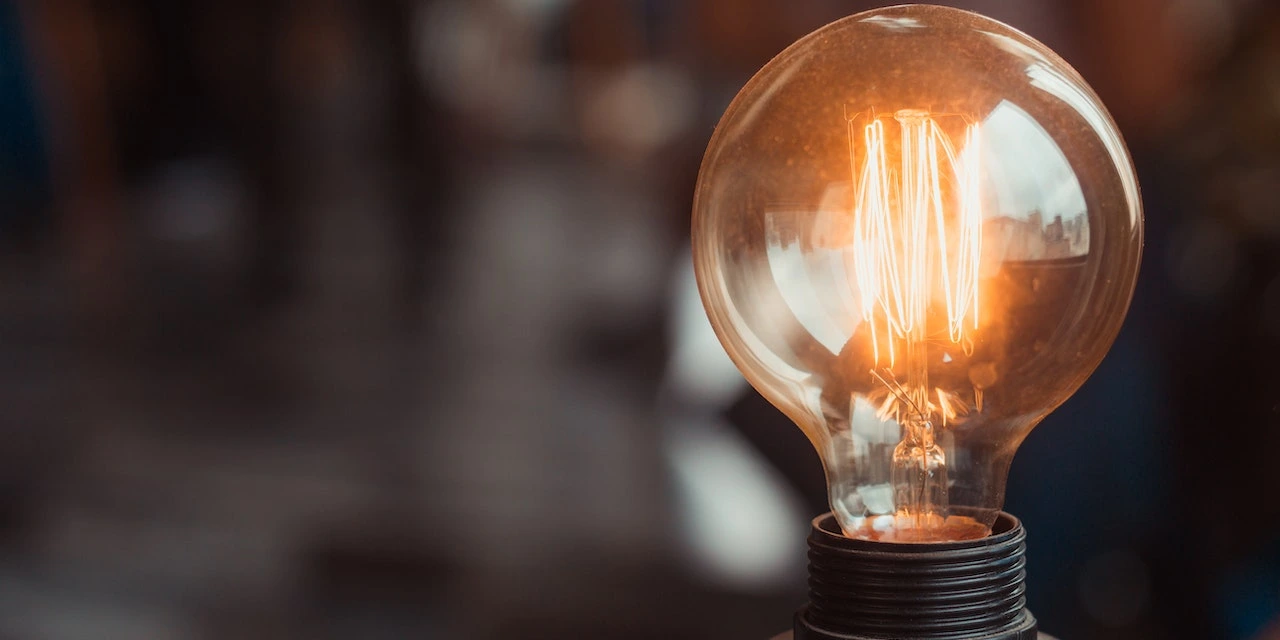 Duke Energy today filed a new resource plan to advance the company's energy transition while prioritizing reliability and affordability – one designed to help maintain North Carolina's status as the nation's top state for economic development.
The Carbon Plan Integrated Resource Plan (CPIRP) builds on the trajectory of the North Carolina Utilities Commission's (NCUC) 2022 Carbon Plan, which established a least-cost path to meet the carbon dioxide emissions reduction targets of House Bill 951, North Carolina's clean energy law.
In the updated proposal, Duke Energy has identified new generation to meet unprecedented strong growth in the Carolinas and take the place of retiring coal plants: advanced nuclear at Belews Creek (Stokes County) and hydrogen-capable natural gas plants at Roxboro (Person County) and Marshall (Catawba County). The plan also significantly increases solar, storage and wind compared to the 2022 proposal, maintaining the "all of the above" strategy supported by the NCUC.
"This plan delivers a path to cleaner energy without compromising grid reliability, affordability or the energy demands of a growing region," said Kendal Bowman, Duke Energy's North Carolina president. "We project exponential growth, far beyond what has already made us the top state for business, so we've charted an ambitious roadmap for meeting that need while protecting reliability and affordability for our customers."
Reducing carbon while accommodating growth
Between economic development success, population growth and increased adoption of electric vehicles, energy use by Duke Energy customers in the Carolinas is projected to grow by around 35,000 gigawatt-hours over the next 15 years – more than the annual electric generation of Delaware, Maine and New Hampshire combined.
To accommodate this, the CPIRP includes three core energy portfolios for the NCUC to review and ensure a pathway to carbon reduction that is least-cost and maintains equal or greater reliability than customers have today. The three portfolios reach HB951's interim 70% carbon reduction target by 2030, 2033, and 2035, respectively, utilizing the flexibility given to the NCUC under state law to protect reliability and encourage advanced nuclear and offshore wind. All three portfolios reach carbon neutrality by 2050.
"We've already made tremendous progress in the energy transition, retiring two-thirds of our aging coal plants in the Carolinas and reducing emissions by 46% since 2005," said Bowman. "Now we're proposing specific new generation at existing plant sites, leveraging our current infrastructure, transmission system and workforce to save customers money while supporting job creation and tax base in these communities."
Diverse mix of resources to reliably meet growth
The new plan maintains Duke Energy's commitment to exit coal by 2035. To meet the significant increase in projected energy demand, all three proposed portfolios are more ambitious in pace and scale than the 70% by 2030 portfolio from the company's 2022 Carbon Plan proposal.
The company has recommended a "near term action plan" based on the least-cost, least-risk portfolio. Activities in that plan would facilitate the following new resources:
Solar – 6,000 megawatts (MW) by 2031
Battery storage – 2,700 MW by 2031
Hydrogen-capable natural gas – 5,800 MW by 2032, which includes replacing coal retirements at Roxboro (Stokes County) and Marshall (Catawba County)
Wind – 1,200 MW onshore by 2033; preserve option of 1,600 MW offshore for 2033 or later
Pumped storage hydro – 1,700 MW by 2034 at Bad Creek Hydro in Oconee County, S.C., serving both states
Advanced nuclear – 600 MW by 2035, partially replacing coal retirements at Belews Creek (Person County) and one other existing plant location to be determined
Duke Energy's industry-leading energy efficiency and demand response options – voluntary programs that incentivize customers to reduce their energy use and save money – will help keep the need for new resources as low as possible. These options are projected to deliver a cumulative demand reduction of 22% over the next 15 years.
Stakeholder input critical to the process
Duke Energy held five stakeholder engagement meetings over a four-month period on technical, complex issues involving resource planning. More than 100 individuals, representing a diverse group of organizations that included customers, environmental advocates, community leaders and other industries, attended these virtual sessions.
The presentation materials and Q&A from these engagement sessions, as well as additional documents and links related to the Integrated Resource Plan (IRP) process, can be viewed on Duke Energy's IRP website. These technical sessions were augmented by environmental justice conversations in North Carolina that will continue with local community outreach in the months ahead for communities where new infrastructure is proposed.
Today's filing in North Carolina begins a public regulatory process at the NCUC that involves the evaluation of thousands of pages of testimony and data from the company, other parties to the proceeding and the input of customers. The NCUC will hold public hearings before issuing its final CPIRP order by the end of 2024.
The same resource plan was also filed in South Carolina on Aug. 15. Regulators there will independently conduct their own proceedings to consider the IRP and are expected to issue an order in spring 2024.
The plan will be checked and adjusted every two to three years, incorporating technology advances, updated cost forecasts and applicable federal funding to ensure ongoing affordability and reliability for customers.
Duke Energy Carolinas/Duke Energy Progress
Duke Energy serves nearly 3.7 million households and businesses in North Carolina through two utilities, Duke Energy Carolinas (central and western North Carolina, including Charlotte, Durham and the Triad) and Duke Energy Progress (central and eastern North Carolina plus the Asheville region).
Duke Energy Carolinas owns 19,500 megawatts of energy capacity, supplying electricity to 2.8 million residential, commercial and industrial customers across a 24,000-square-mile service area in North Carolina and South Carolina Duke Energy Progress, owns 12,500 megawatts of energy capacity, supplying electricity to 1.7 million residential, commercial and industrial customers across a 29,000-square-mile service area in North Carolina and South Carolina.
Duke Energy (NYSE: DUK), a Fortune 150 company headquartered in Charlotte, N.C., is one of America's largest energy holding companies. Its electric utilities serve 8.2 million customers in North Carolina, South Carolina, Florida, Indiana, Ohio and Kentucky, and collectively own 50,000 megawatts of energy capacity. Its natural gas unit serves 1.6 million customers in North Carolina, South Carolina, Tennessee, Ohio and Kentucky. The company employs 27,600 people.
Duke Energy was named to Fortune's 2023 "World's Most Admired Companies" list and Forbes' "World's Best Employers" list. More information is available at duke-energy.com. The Duke Energy News Center contains news releases, fact sheets, photos and videos. Duke Energy's illumination features stories about people, innovations, community topics and environmental issues. Follow Duke Energy on Twitter, LinkedIn, Instagram and Facebook.
Source link: https://news.duke-energy.com/