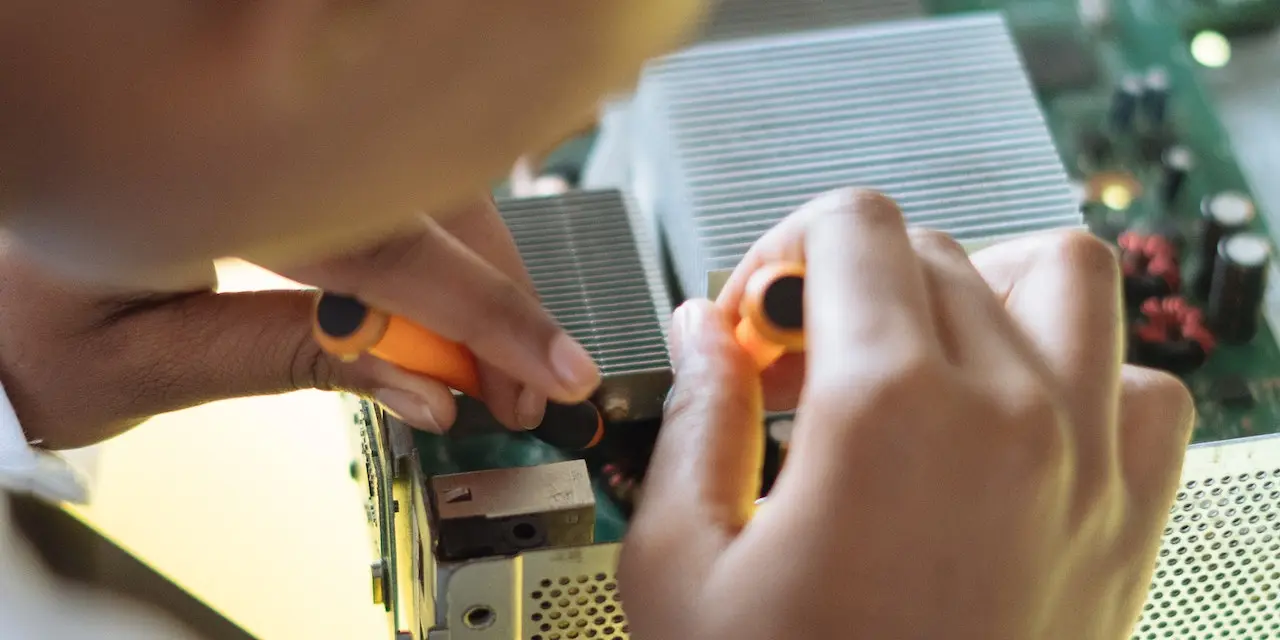 In the first paragraph after the bullet point list, the fourth sentence should read: By 2037, APS forecasts more than one million EVs in its service territory (instead of: By 2027, APS forecasts more than one million EVs in its service territory).
The updated release reads:
LOOKING AHEAD: NEW APS PLAN ADDRESSES GROWING CUSTOMER ENERGY NEEDS
Resource planners track Arizona's projected growth over 15 years, lay out future power supply
APS filed the 2023 APS Integrated Resource Plan (IRP) at the Arizona Corporation Commission today. It includes strategic years-ahead planning to continue to provide customers a reliable power supply well into the future. The 2023 IRP provides a 15-year outlook on how much electricity APS customers will need and what investments are necessary to address those needs with around-the-clock energy amid unprecedented growth of people and businesses moving to Arizona.
APS worked with its Resource Planning Advisory Council (RPAC), a stakeholder group that includes local consumer advocates, university researchers, resource developers and environmental and public interest organizations. This group participated in meetings and workshops over the last year to incorporate transparency, diverse perspectives and extensive dialogue into the integrated resource planning process.
"Our state is growing rapidly and when we think about how important reliable power is for customers, and especially considering the unique challenges Arizona's summers bring, it's critical we plan years in advance," said Jacob Tetlow, APS Executive Vice President of Operations. "Our team has worked collaboratively with a diverse group of stakeholders to develop the 2023 IRP and find pathways to continue to provide top-tier reliability, while maintaining affordable rates, for our customers well into the future."
How much power will APS customers need in the future?
APS resource planners used extensive modeling and data analysis to develop forecast projections for energy demand. For perspective, today, APS customers benefit from almost 9,400 megawatts (MW) of available electricity, an amount the energy company reached over the span of nearly 140 years since it began serving customers. Thanks to previous planning, that supply was available and served around-the-clock use of air conditioning by homes and businesses during the record-breaking 2023 summer heat wave.
Looking ahead, the modeling shows:
By the end of 2027, APS customers will need about 11,350 MW, an amount equivalent to what it takes to serve about 1.8 million Arizona homes.
By 2031, APS customers will require a total of more than 13,000 MW and peak demand will grow by about 40%. Peak demand is a period of time when customer energy use is at its highest.
By 2038, APS customers will need more than 14,820 MW of electricity.
What's driving the need for more energy?
Arizona is experiencing a boom in growth and development and the state's population is expected to increase an average of more than 1.3% annually. That translates to about 23,000 new APS customers each year. Individual customers are using more electricity, too, not only with their air conditioners to keep cool in the summer heat but also as they utilize more devices and products that are powered by electricity. As drivers continue to make the switch from gas-powered cars and trucks to electric, charging those vehicles will also contribute to increased energy use. By 2037, APS forecasts more than one million EVs in its service territory. In addition to residential customer growth, large businesses like manufacturing companies and data centers are moving to and expanding in APS's service territory – a trend taking place in other parts of the country as well.
Where will additional reliable power come from to serve APS customers?
To keep up with this level of energy demand, APS will make necessary investments so customers can continue to benefit from a strong and reliable power supply that is transitioning to 100% clean and carbon-free by 2050. Over the next several years, APS customers will benefit from careful planning that ensures reliability, maintains affordability and secures increasing amounts of cost-effective renewable energy. By 2027, APS will seek to add more than 6,000 MW of solar and wind power, coupled with battery storage, which will provide the greatest long-term value and affordability to customers. With this technology, APS can capture that clean renewable energy and store it for customers to use later, when the sun isn't shining and the wind isn't blowing.
Maintaining a balanced energy mix will be critical to keeping the lights on as APS plans to exit from coal-fired electricity generation in 2031. During our transition from legacy coal facilities, APS will utilize flexible natural gas resources that can ramp up quickly during times of the day when customers need electricity the most and make use of existing infrastructure to maintain customer affordability.
As owner and operator of Palo Verde Generating Station, the nation's largest producer of carbon-free electricity, and with one of the country's most substantial renewable energy portfolios, APS's current energy mix is already 51% clean and includes renewable energy technologies and traditional energy resources that keep power flowing to customers 24/7.
To learn more about the IRP and Arizona's energy future, visit aps.com/resources.
APS serves approximately 1.4 million homes and businesses in 11 of Arizona's 15 counties, and is a leader in delivering affordable, clean and reliable energy in the Southwest. The company is committed to serving customers with 100% clean power by 2050. With headquarters in Phoenix, APS is the principal subsidiary of Pinnacle West Capital Corp. (NYSE: PNW).
Source link: https://www.businesswire.com/