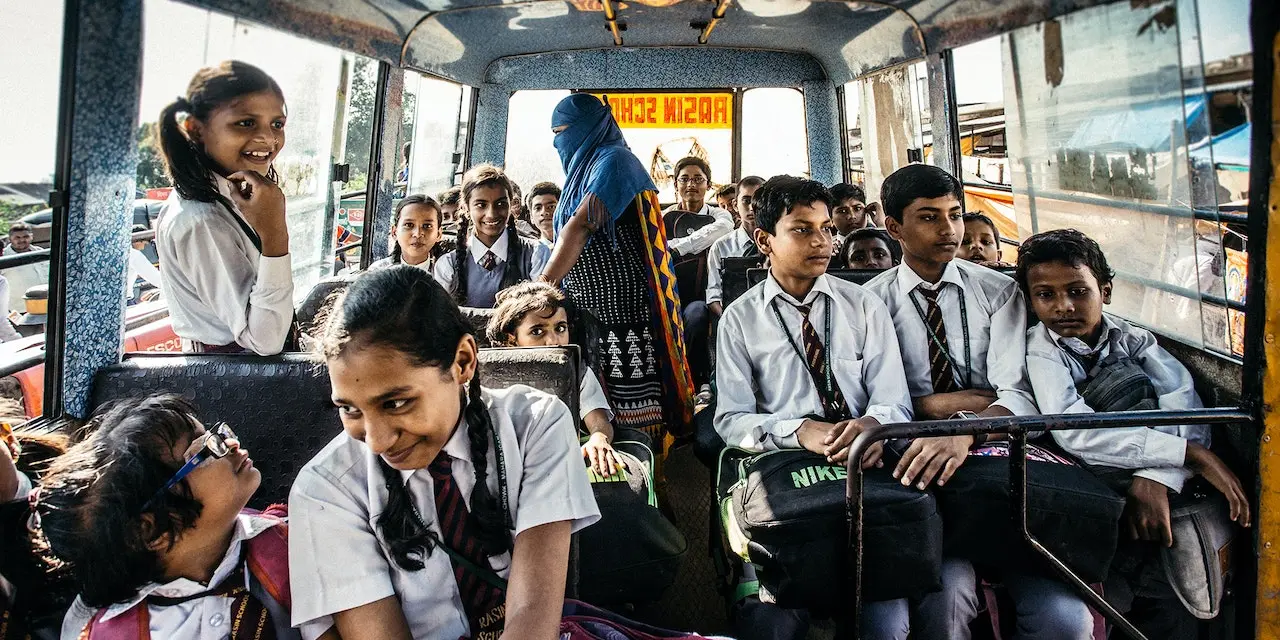 Avangrid, Inc. (NYSE: AGR), a leading sustainable energy company and part of the Iberdrola Group, today held its first Trades Job Fair for more than 130 Connecticut technical high school students to introduce them to trade career opportunities at Avangrid. As part of the program, students participated in interactive demonstrations of the career opportunities within Avangrid and its subsidiary companies United Illuminating, Southern Connecticut Gas, and Connecticut Natural Gas. To view and download photos from the day, please click here.
"Since our inception as a company, Avangrid has led the energy industry in developing new, innovative programs that deepen our commitment to the communities we serve," said Pedro Azagra, CEO of Avangrid. "Today's Trades Job Fair, the first in Avangrid's history, highlights the many opportunities a career in the trades can produce, and it is yet another example of the positive impact our company is making in Connecticut and beyond. I am proud of our team's hard work in bringing this important Job Fair to life, and I hope to see many of the students who attended in future internships and early career opportunities at Avangrid."
The Trades Job Fair was a keynote event in Avangrid's annual Diversity Week, which reaffirmed the company's commitment to putting the principles of Diversity, Equity and Inclusion in action. By showcasing the opportunities for careers in the trades, members of the Avangrid team sought to promote vocational education and strengthen the company's relationship with technical high schools in the area. Students had the opportunity to interact with prototypes of electrical poles, examine the tools used in gas pipeline analysis, and speak one-on-one with field staff about their careers with UI, SCG, and CNG. Students also had the opportunity to review their resumes with members of the Avangrid Human Resources team.
"At Avangrid, we know that building a diverse company is key to our success and essential to fulfilling our role as a good community partner," said Camila Souza, Director of Diversity, Equity and Inclusion at Avangrid. "Building a pipeline from local technical high schools is an indispensable tool for recruiting diverse talent who are familiar with the communities we serve and interested in long-term career advancement with us. I look forward to continuing to deepen our relationships with the schools in attendance today to benefit both their students and our company."
The students in attendance represented 17 Connecticut technical high schools, including several in Avangrid subsidiary United Illuminating (UI)'s service area, such as Eli Whitney Technical High School in Hamden, Bullard-Havens Technical High School in Bridgeport, and Platt Technical High School in Milford. Members of UI's line crew, who are also members of the Utility Workers Union of America (UWUA) Local 470-1, invited the students to apply for the second iteration of the Avangrid/UI Union Scholars Program, the 10-week line worker internship program that will begin in June 2024.
"We are glad to have all the seniors at Bullard Havens here attending today's Job Fair," said Sandeep Tibrewal, Dean of Students and Attendance at Bullard-Havens Technical High School. "Last summer, we were proud that four of our electrical students took the opportunity for a fabulous internship with UI. They were making almost $30 an hour, which is almost unheard of. Thank you to UI for giving the opportunity to our school, and hopefully in the future, we will have more opportunities like this."
"Between UI, SCG, and CNG, there are a lot of options here," said Jonathan Berroa, a senior at Eli Whitney Technical High School.. "It's pretty interesting to see how all this works. I didn't know you could do any of this, but now I'm here today, and I think I could do a lot of this stuff. It's really cool – I like it."
About Avangrid: Avangrid, Inc. (NYSE: AGR) aspires to be the leading sustainable energy company in the United States. Headquartered in Orange, CT with approximately $41 billion in assets and operations in 24 U.S. states, Avangrid has two primary lines of business: networks and renewables. Through its networks business, Avangrid owns and operates eight electric and natural gas utilities, serving more than 3.3 million customers in New York and New England. Through its renewables business, Avangrid owns and operates a portfolio of renewable energy generation facilities across the United States. Avangrid employs more than 7,500 people and has been recognized by JUST Capital in 2021, 2022 and 2023 as one of the JUST 100 companies – a ranking of America's best corporate citizens. In 2023, Avangrid ranked first within the utility sector for its commitment to the environment. The company supports the U.N.'s Sustainable Development Goals and was named among the World's Most Ethical Companies in 2023 for the fifth consecutive year by the Ethisphere Institute. Avangrid is a member of the group of companies controlled by Iberdrola, S.A. For more information, visit www.avangrid.com.